Court To Hear Human Rights Suit Violation Against Police Feb 28
Justice M. A. Salvage of Lagos State High Court in Ikeja will, on February 28, hear a fundamental rights suit by an engineer, Samuel Oladele, against the police.
He is seeking justice over threat to his life by suspected land grabbers.
Oladele said there was a persistent threat to his life based on an alleged frivolous petition from the suspects, who encroached on his land.
The police had charged the engineer to court following a petition by Sule Suraju (Aro of Abuleado) and Taye Hassan (Alias Taye Burger), but the case was later struck out for lack of diligent prosecution.
The police later went to the site and arrested Oladele's worker and seized his vehicle in a bid to get him arrested again.
Also Read: Police Arraigns Alleged Armed Robbery Gang in Rivers State For Murder
Oladele, in the suit: ID/14897/MFHR/2023, through his lawyer, Adetayo Bello, is praying the court to stop his harassment and intimidation.
Inspector general of Police, and Commissioner of Police (General Investigation Section 'D' Department), Sheik M. Danko, are respondents.
Others are (Officer In Charge) Team "C" of General Investigation Section D 'Department, (Force CIID) Annex, Alagbon Close, Ikoyi, Lagos.
The plaintiff is praying to the court to declare his continual invitation, harassment and intimidation by the police, particularly the third respondent at the instance of the fourth and fifth respondents unlawful, illegal or unconstitutional.
Read Also: Romance Scam: Extradited Gbadegesin Sentence To 5yrs Imprisonment in US
Oladele is praying to the court to hold that the crux of the dispute between him and the fourth and fifth respondents is a land matter which is civil in nature and does not fall within the purview of cases and matters Police can adjudicate.
He seeks an order that he is entitled to his dignity and freedom, and coercion to transfer his title of the land on Samuel Oladele Ahmed layout, Sixth Avenue Extension , off Lagos/Badagry Express Road, Amuwo Odofin to the fourth and fifth respondents is illegal and unlawful.
Oladele asked for an order of perpetual injunction restricting the first, second and third respondents "either by themselves or through their officers, agents, privies, or however called from further inviting, harassing, intimidating 'and coercing the applicant to transfer his title …without just cause."
Elizade Varsity Erstwhile VC Appeals $720,000 Fraud Conviction
The former Vice-Chancellor of Elizade University, Ilara-Mokin, Ondo State, Professor Adekunle Oloyede has approached the state High Court asking for a setting aside of his conviction for $720,000.00 fraud at the Magistrate court.
Mrs. Aderemi Adegoroye, a Chief Magistrate, in her judgment delivered on 25th January 2023, found the Australia-based professor of Medical Engineering guilty of all six-count charges of conspiracy to steal, obtain by false pretence, obtaining under false pretences of the sum of Seven Hundred and Twenty Dollars ($720,000.00) on 3rd March 2015 under the pretext of constructing 500-bed space hostel at Elizade University using panel building technology from Australia.
Professor Oloyede was also accused of obtaining another Two Hundred and Fifty Thousand Dollars ($250,000.00) on 28 April 2017 from Mike Ade Investment Limited for Duro Global Property Limited for the same purpose of constructing a 500-bed hostel.
He was also alleged to have obtained another One Hundred and Fifty Thousand Dollars ($150,000.00) on 19 May 2015 from Omimeje Resources Limited for Duro Global Property Limited for the same purpose of constructing a 500-bed hostel.
He was also accused of another Six Hundred and Fifty Thousand Dollars ($650,000.00) from Elizade Investment Limited for the same purpose. According to the Ondo State Director of Public Prosecution represented by Mr O.E Akintan, the alleged offence was contrary to and punishable under Section 419 of the state Criminal Code.
He pleaded not guilty.
Click To Also Read: $498,000 Laundering: Court Reserves Judgement on Bail of Rivers Rep
However, at trial, Prof. Oloyede insisted he did not connive with anyone but merely acted as an intermediary and introduced the two parties.
He claimed no knowledge of when Chief Ade Ojo, owner of Elizade University, paid $720,000.00 or $250, 00.00 or $150, 000.00 to Duro Global Property Limited.
He told the court that it was after Adeojo had sent the money that he (Chief Michael Ade Ojo) informed him about it. He also said he was not at the meeting where the parties agreed to the contract between them.
He said the reason $650,000.00 was sent to him (which was the only money that passed through him) was because of his role under the Power of Attorney.
He also told the court that Chief Ade Ojo paid $720,000.00, $250, 00.00 or $150,000 to Duro Global Property Limited. He said it was after Chief Ade Ojo had sent the money that he (Chief Michael Ade Ojo) informed him about it. He also said he was not at the meeting where the parties agreed to the contract between them.
However, Mrs. Adegoroye was not convinced of the evidence-in-chief of the ex-VC. She found him guilty and sentenced him to a cumulative eight years in prison with an option of a fine of Six Hundred Thousand Naira (N600,000.00) only.
Read Also: Court Summons DIG Over Controversial Order Freezing Customer Account
Our correspondent reports that Professor Oloyede was not incarcerated as he opted for the fine option.
Meanwhile, dissatisfied with the decision of the court and determined to set aside the judgment, Professor Oloyede, through his counsel, Oke Olusola Esq. of Chief G. O. Ijalana Esq and Olusola Oke & Co of Graceville Law House, filed seven grounds of appeal.
Among others, Professor Oloyede insists Mrs. Adegoroye erred in law when she assumed jurisdiction to try the case notwithstanding that the court lacked jurisdiction to hear the case; that she reached a perverse decision when she relied on Exhibit p.28 to convict him; and that she further erred when she relied on substantive charge in count 3, 4, 5 and 6 which are on obtaining money under pretence to convict and sentence him on court 1, even though he was not charged with the offence of stealing.
Other grounds of appeal cited by Professor Oloyede are miscarriage of justice occasioned by the finding of the court that the purpose of the money was for the payment of building materials which creates a big doubt in the case of the prosecution. Professor Oloyede, on a final note, insists that the entire decision of the magistrate court is unreasonable, unwarranted and cannot be supported having regard to the weight of evidence.
No date has been fixed for the hearing of the application.
Police Arraigns Businessman, Olusegun Ogunbanjo, For N950m Fraud
The Nigeria Police has arraigned a businessman, Olusegun Ogunbanjo, who allegedly defrauded two men to the tune of N950m, before a Sabo-Yaba Chief Magistrates' Court in Lagos.
The defendant was arraigned on a three-count charge which borders on false pretences, forgery and stealing.
The prosecutor, Rita Momah, an Assistant Superintendent of Police, told the court that the defendant committed the offences between January 2017 and December 2022 in the Ikorodu area of Lagos State.
Momah submitted that the defendant obtained N450m from one Mr Olusola lkuyajesin and N500m from one Mr Durodola Balogun under false pretences of using the money to buy stationery.
Click To Read: Chrisland Sex-tape Saga: Police Arraigns Four Teachers
She added that the defendant forged an organisation's Local Purchase Orders to carry out the acts, in contravention of Sections 287, 314 and 365 of the Criminal Law of Lagos State.
The defendant, however, pleaded not guilty.
The Chief Magistrate, Mrs Adeola Olatubosun, granted him bail in the sum of N10m with two sureties in like sum
Also Read:Police Arraigns Car Dealers Over Alleged $112,000 Fraud
Magistrate Olatubosun ordered that the defendant must deposit his passport with the court.
She also directed that one of the sureties must have a landed property within the court's jurisdiction.
She adjourned the case till April 5 for a substantive hearing
Court Suspends Roger Brown As Seplat Energy CEO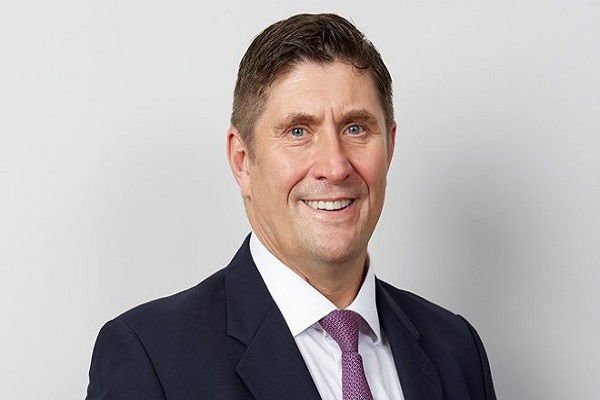 The Federal High Court sitting in Lagos has granted an interim order restraining Mr. Roger Brown from parading himself as the Chief Executive Officer (CEO) of Seplat Energy Plc.
Justice Chukwuejekwu Aneke ruled that the order stands pending the determination of a suit instituted against the company chief and others by aggrieved stakeholders of the company.
The applicants, in the motion ex parts filed before the court, alleged racism, favouring expatriate workers, discrimination against Nigerians, and breach of good governance.
The court also restrained the firm's Chairman, Board of Directors, Mr. Basil Omiyi, and all the Non-Executive Directors under him from "continuing to run the affairs of Seplat in an illegal, unfair, prejudicial, and oppressive manner pending the hearing and determination of the Petitioner's Motion on Notice for interlocutory injunction".
Also Read: Judicial Council Restores Suspended Judge in Ekiti State
Justice Aneke made the order while ruling on a motion ex parte brought by some aggrieved Seplat Energy Plcs stakeholders.
The applicants/petitioners in the suit are: Moses Igbrude, Sarat Kudaisi, Kenneth Nnabike, Ajani Abidoye, and Robert Ibekwe.
Seplat Energy PLC, Mr. Roger Thompson Brown, and Mr. Basil Omiyi, were listed as respondents in the suit.
Also, following a separate ex parte application, Justice Aneke granted the petitioners/applicants leave to serve the petition, any order of court and all other processes to be issued subsequently in the matter on Brown and Omiyi by pasting on the premises of Seplat Energy located at Ikoyi, Lagos.
The court adjourned till March 23 for hearing of the pending application.